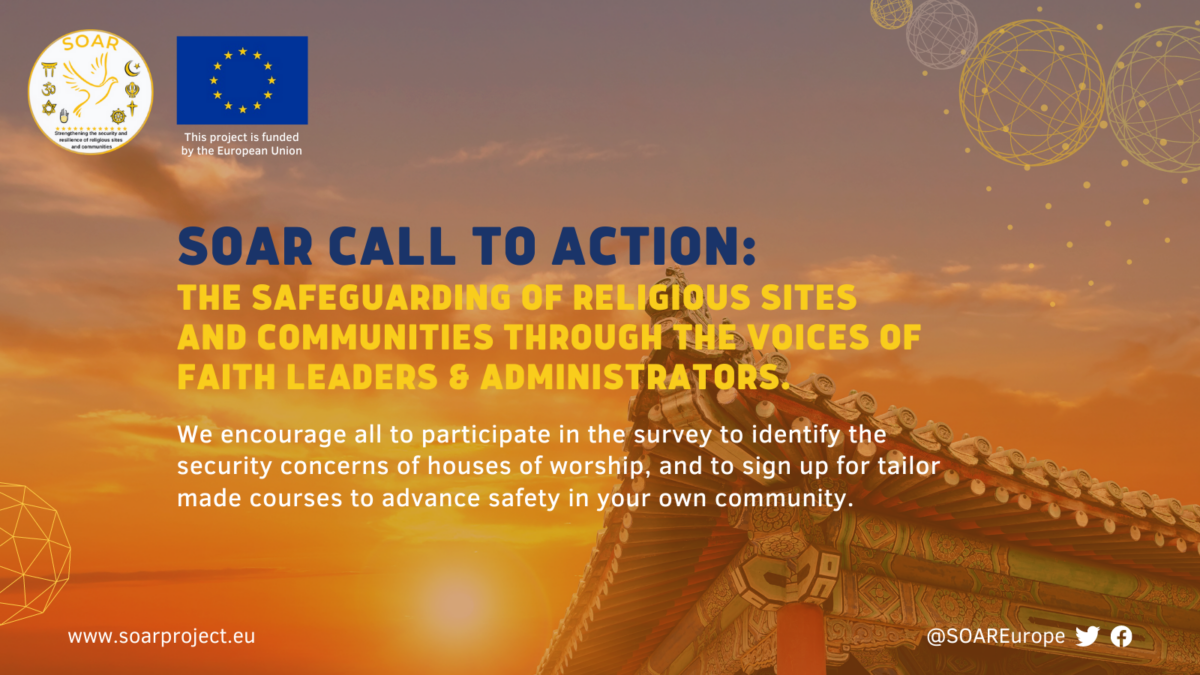 Click here to complete the survey
Are you are a faith actor or part of a faith institution across Europe?  If so, we want to hear from you! The SOAR Project wants to support you in keeping your institution and community safe and secure from hate crimes.
The security of religious sites and communities is an important aspect that has become more prominent in recent years, including theft, vandalism and terrorism. In response, the SOAR project aims to increase the awareness of, and capacity to respond to physical and human security threats to places of worship. 
Did you know many security-related solutions can be implemented without major financial efforts? It is possible for us to work together to find realistic solutions that best suit the needs of a community and maximize resources. 
In order to effectively guide the project, SOAR is seeking religious actors and women and youth of faith to complete a survey regarding their own contexts to gather information about the security environment and gauge how to work with local communities and even improve the overall security of your own community. The valuable information shared will help develop training and awareness raising packages that can considerably increase the overall security of your community.  As the security environment is different in each community, the project seeks the widest possible range of participants.
In completing the survey, respondents will be able to indicate interest in receiving security training for their organization or place or worship. 
Questions or comments? Please email: info@soarproject.eu
About the SOAR Project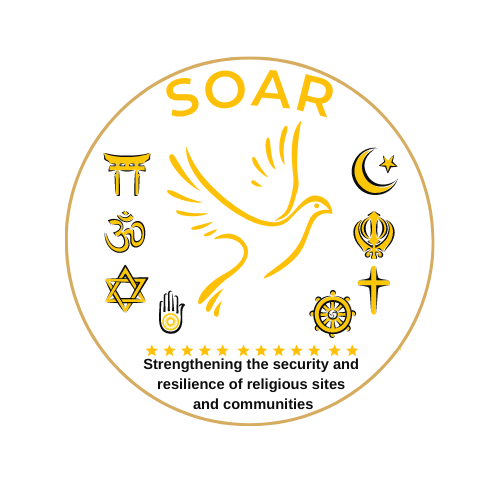 SOAR is a two-year project (2021-2023) led by  European Commission and will be delivered by Enhancing Faith Institutions (EFI), Network for Religious and Traditional Peacemakers, and the Architects' Council of Europe (ACE), in association with UN Alliance of Civilization (UNAOC).  SOAR is supported by European Commission and funded by the Internal Security Fund.' The programme will advance the protection and safeguarding of places for worship across the 7 pilot countries we are working in across Europe (France, Germany, Belgium, Austria, Hungary, Netherlands and Denmark).
SOAR will utilise a wide range of communication channels and will provide our audiences with a unique knowledge base. This will include training, guidance and resources, with the opportunity for virtual engagement and the evolution of virtual networks and communities of practice.