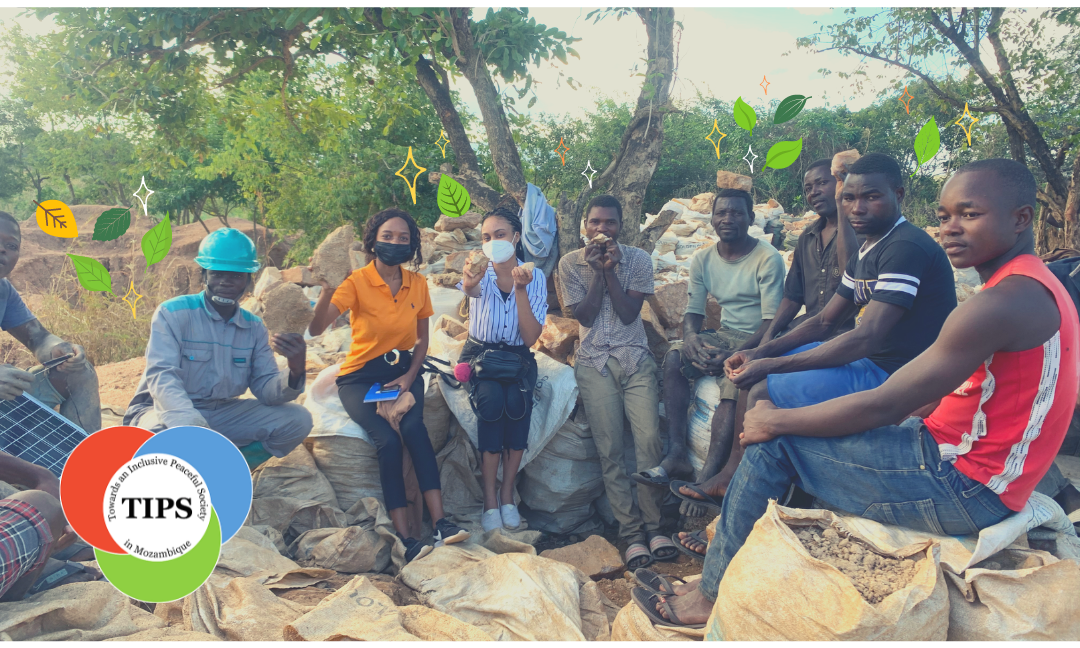 'Towards an Inclusive and Peaceful Society in Mozambique' (TIPS) is an European Union funded project currently implemented in Mozambique. The project seeks to contribute to conflict prevention, crisis preparedness and response, and peace building through inclusive natural resource governance and management in Mozambique.
The project began with field research directed by the Instituto de Estudos Sociais e Económicos (IESE) covering 5 provinces (Inhambane, Sofala, Tete, Niassa and Cabo Delgado). In three provinces, namely in Inhambane, Sofala and Niassa, the fieldwork is already completed. In these three provinces approximately 80 hours of recorded interviews were conducted with approximately 140 interviewees. The research will serve as baseline of the project bring the understanding of the local context and conflict dynamics in depth, to map the existing local peacebuilding structures and actors, to assess the needs, strengths and constraints of project beneficiaries.
So far, the multidisciplinary and multilingual team of 12 researchers, composed of leading researchers Janne Rantala and Sérgio Chichava and 10 colleagues from IESE's local partner universities have carried out fieldwork in the country's 11 districts including respective provincial capitals in these three provinces where the fieldwork is completed. On the ground, the team focused on natural resource management, linked to the exploitation of various types of resources including but not limited to heavy sands, soil, stone, fishing, agriculture, tourism, environmental conservation, poaching, legal and illegal gold and gemstone mining as well as exploration of natural gas and oil.
As a preliminary finding it was no surprise that the country is rich in resources, but given the opportunity to see the scale of that abundance up close, the project team was able to be impressed. In many cases, unfortunately, the natural wealth is accompanied with the poverty of the communities that still remains high next to exploitation and which not always reduces poverty but sometimes even worsens it. Conflicts between different interests for land and sea, and between different types of resources and various explorers were mapped and also the actors who intend to improve the natural resource management and thus promote peace and social and economic inclusion. Innovations adapted or designed by different types of actors concerning how those resources could best benefit the communities where the resources are exploited, were also discovered.
The research and documents produced will address a knowledge gap in the sector of Natural Resources Management and will provide a solid evidence base to the project. As next steps it will inform the selection of the targeted 60 civil society organizations and 100 community leaders, development of training guidelines policy briefs and advocacy messages.