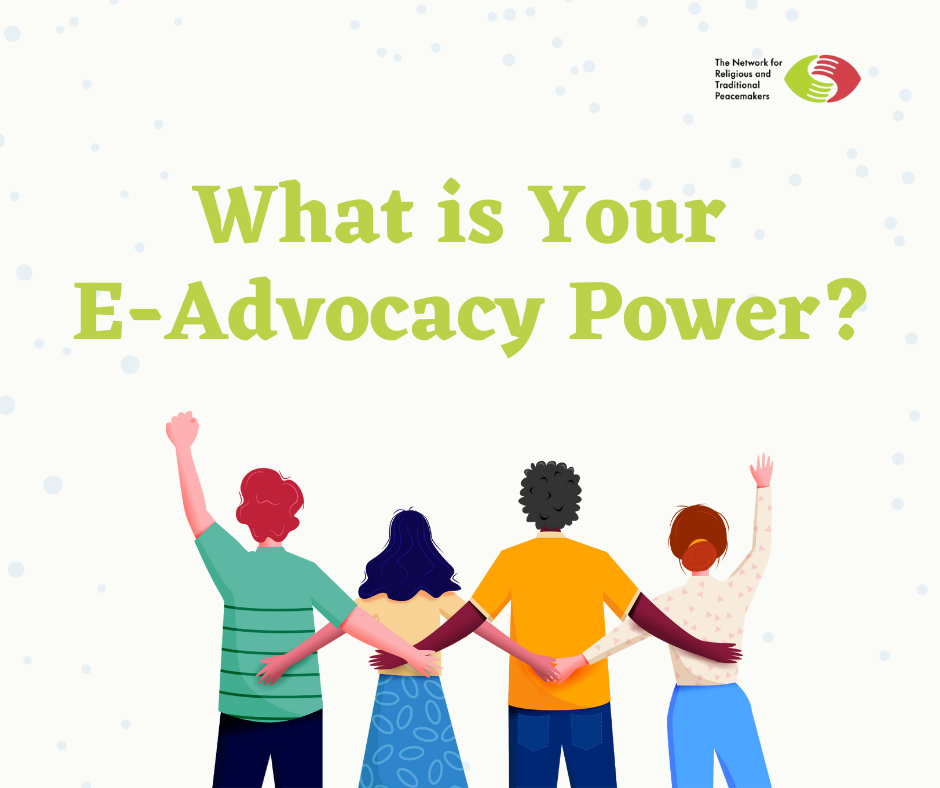 What is e-advocacy and how can it support your mission?
The Network for Religious and Traditional Peacemakers has released an e-advocacy training workbook for women and youth with practical steps to craft effective and impactful e-advocacy plans and supportive messages to build momentum for your advocacy issue and achieve the desired change you seek within online spaces.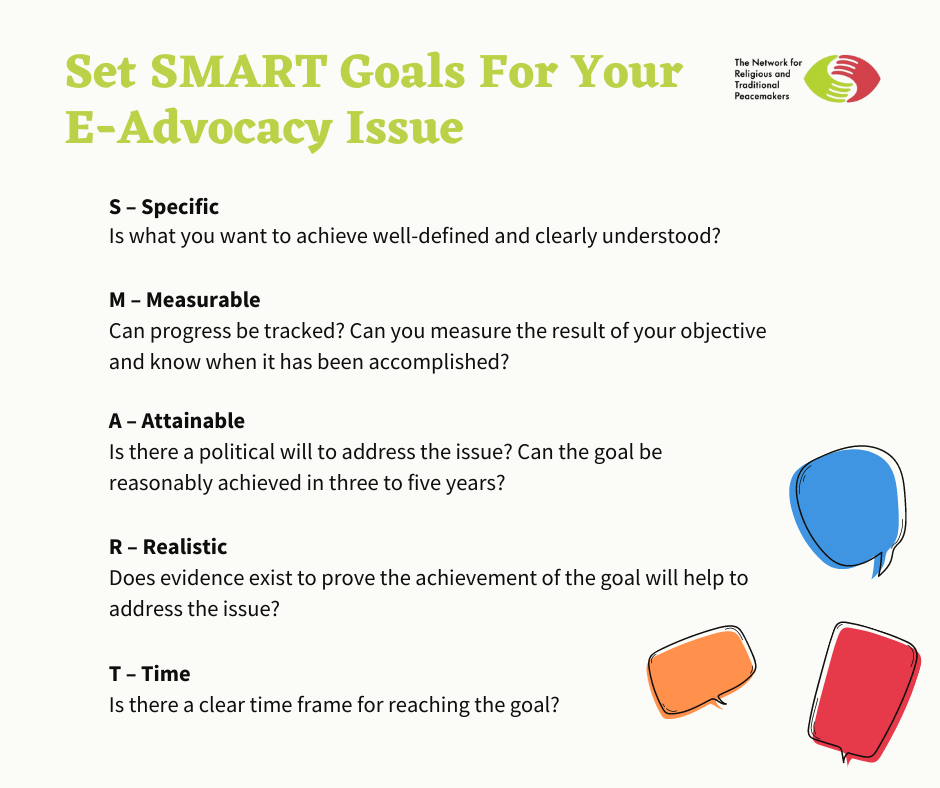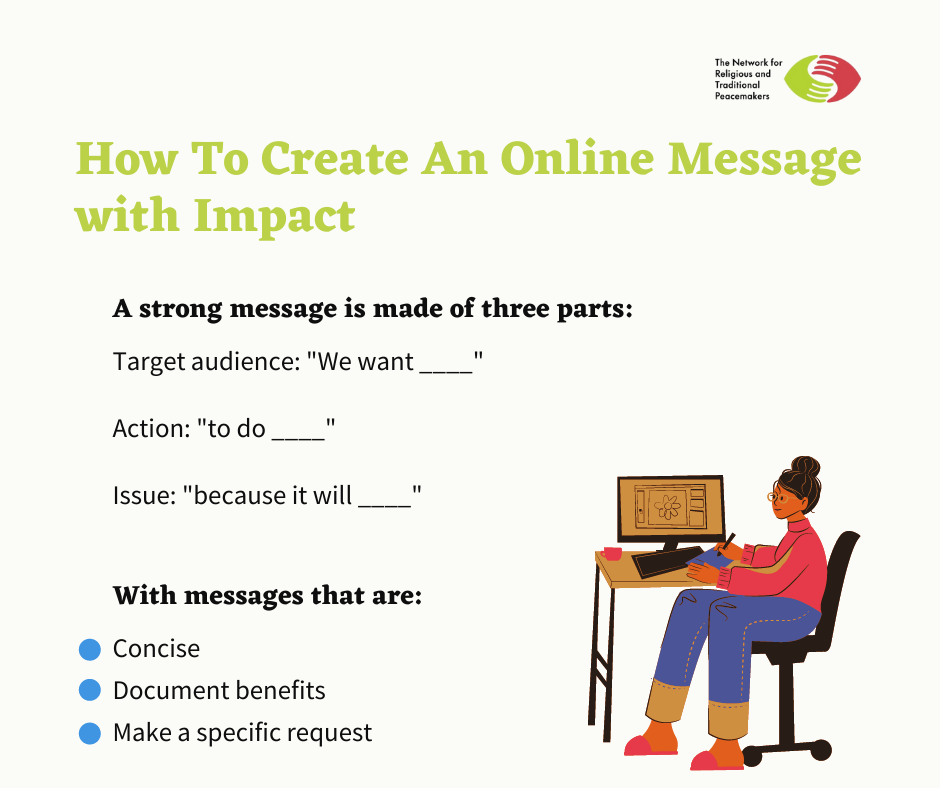 Advocacy is a powerful tool to build support for a specific issue or cause in influencing others to take action in order to achieve a desired change. Advocacy takes place on many levels, including locally, nationally, regionally, and internationally. E-Advocacy is the act of instrumentalizing your advocacy process online, or in other words, online organizing.
Through this training you will:
Set SMART goals for your e-advocacy issue
Map out your stakeholders and discovery your primary audiences and influencers
Conduct a SWOT analysis
Craft a message with IMPACT and break through the online noise!
Learn how to deal with opposition