Network Steering Group Convenes at Finnish Mission to the UN
Nearly 10 years ago, The Network for Religious and Traditional Peacemakers was initiated as a response to the growing awareness of the critical roles religious and traditional actors play in peacebuilding and mediation. To this end, the Peacemakers Network was launched under the stewardship of a Steering Group (SG), which comprises of 11 entities, including UN Member States and Agencies, Civil Society organization and intergovernmental bodies.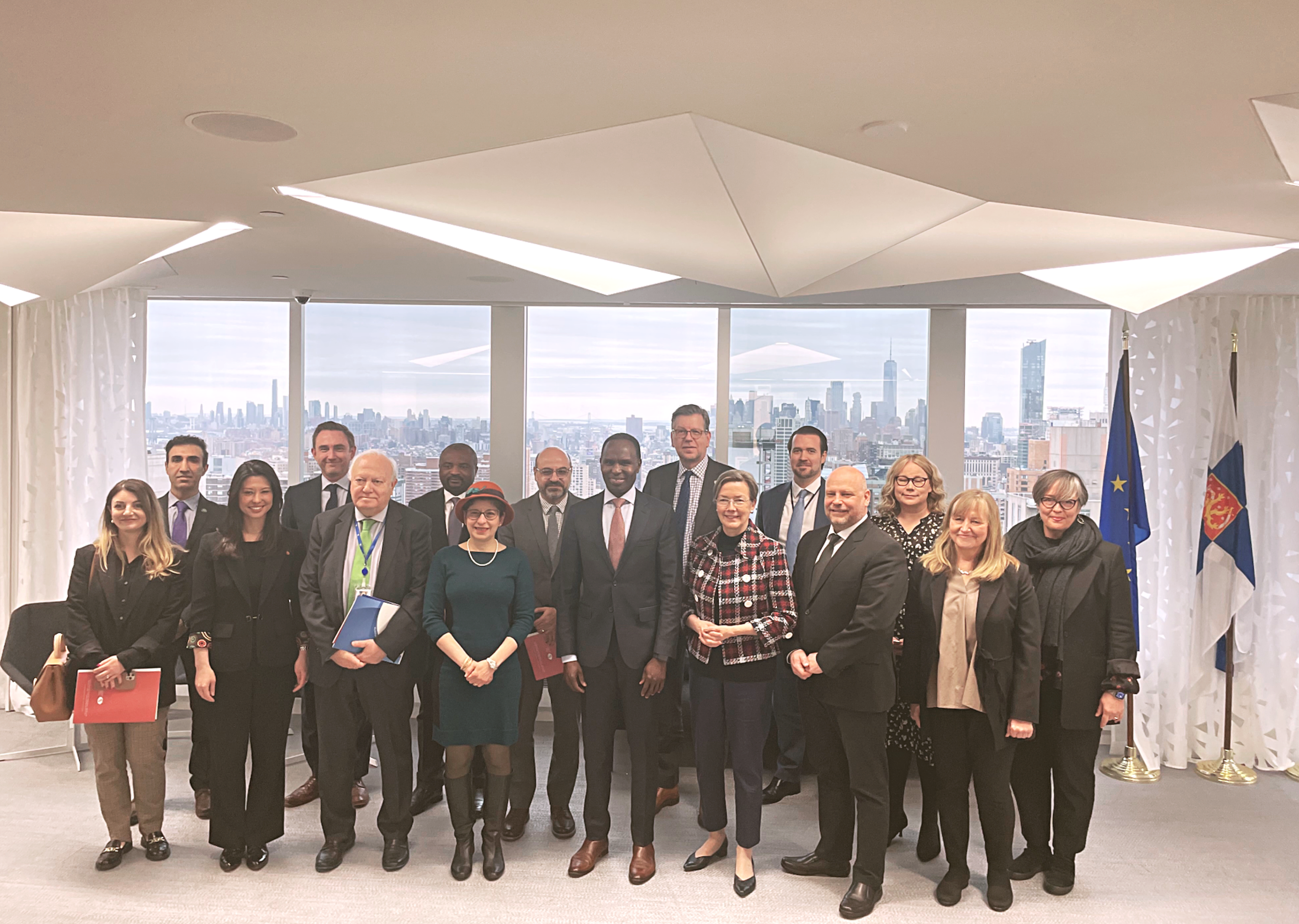 To celebrate the achievements of the Network over the past 10 years and reflect on its contributions to advance peace mediation, a high-level luncheon was hosted by Ambassador Elina Kalkku, Permanent Representative of Finland to the UN. This luncheon brough together for the first time the 11 principles of the Network SG members, along with some members participating virtually.
Ambassador Elina Kalkku, Permanent Representative of Finland to the UN giving remarks during the SG meeting.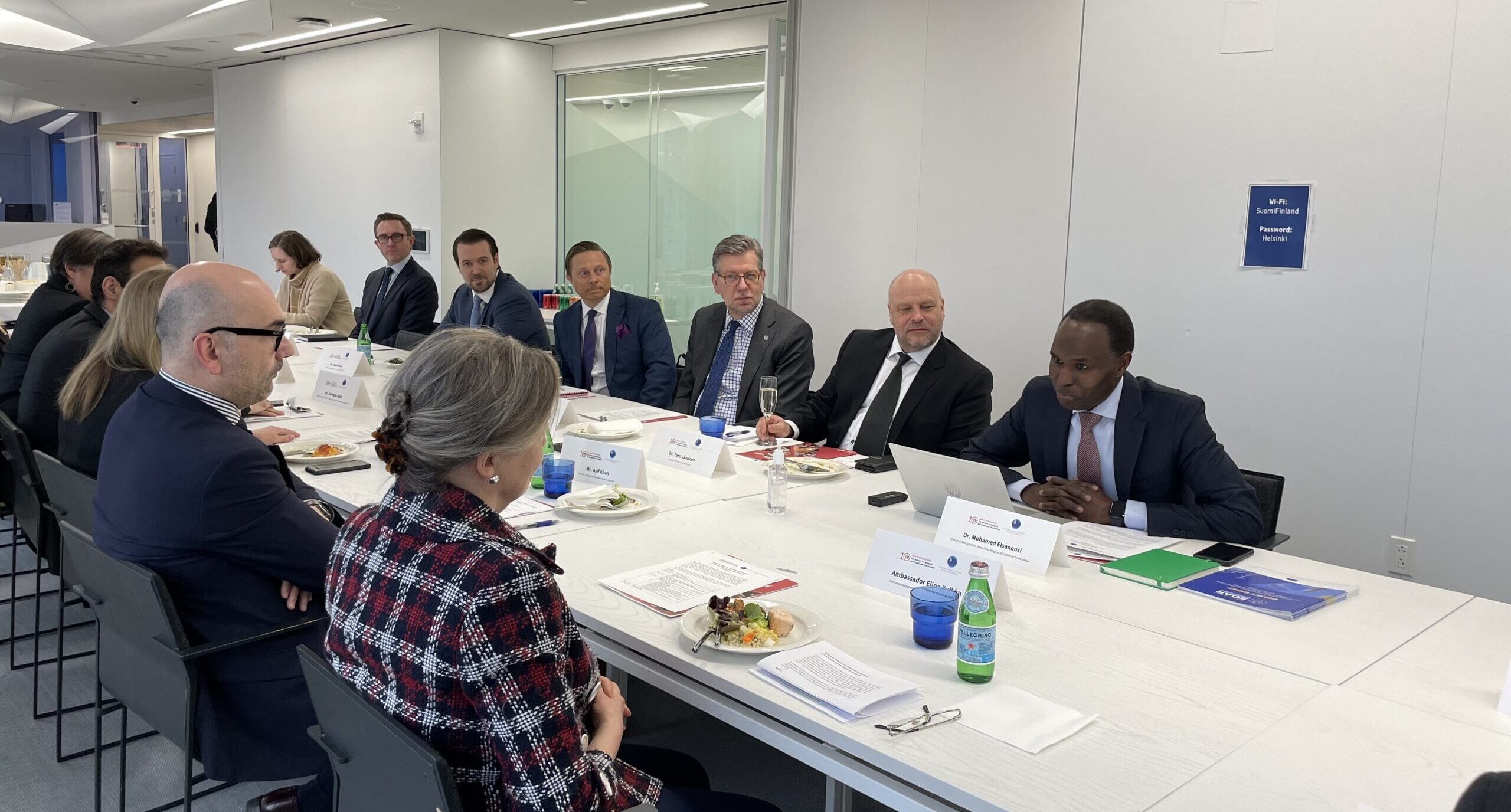 Dr. Mohamed Elsanousi shared opening remarks and thanking SG members for their continuous support to the Peacemakers Network.
During his opening his opening remarks, Peacemakers Network's Executive Director Dr. Mohamed Elsanousi thanked the SG members for their continuous support, which has been quintessential in the growth of the Network. The critical contribution of the Peacemakers Network in advancing peace and mediation is recognized by its exponential growth over the years. Currently, the Network has presence in four regions (Europe, Horn of Africa, the US, and Southeast Asia, eight active consortia projects, four working groups (three regional and one thematic focus), and 84 members. During the ensuing discussions, SG members commended the important work of the Network in the areas of peace and mediation, especially at the local level. Sustainable peace and development can only achieved if local actors participate full in the design and implementation of initiatives, underscored the High Representative of the UN Alliance of Civilization, Mr. Miguel Moratinos. There was a broad consensus that more resources should be allocated to empowering and utilizing the ingenuities of religious and traditional actors and leaders in fragile or war afflicted contexts such as the Central African Republic and Afghanistan. As part of its 10-year celebration, the Peacemakers Network will be convening similar gathering for its members throughout the globe this year.