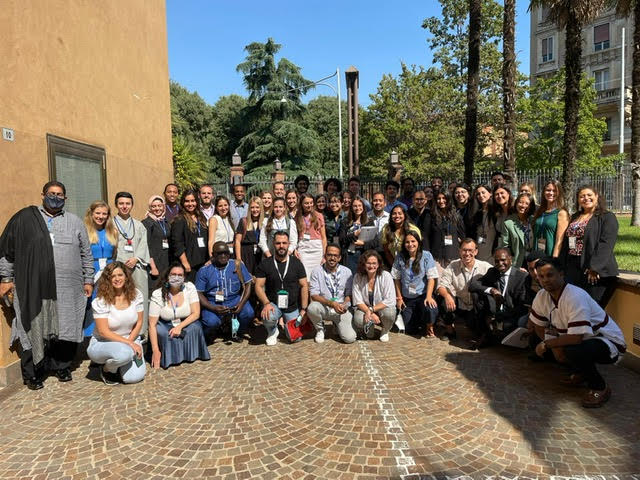 Prior to the G20 Interfaith Forum, 50 youth from 30 countries with 13 diverse faith beliefs convened in Bologna, Italy for the G20 Youth Interfaith Forum.  Led by A Common Word Among the Youth (ACWAY), in partnership with Religions for Peace, United Religions Initiative, KAICIID, the Stirling Foundation, and the Network for Religious and Traditional Peacemakers, the Youth Forum created space for interfaith practitioners to come together to share ideas, experiences and opportunities to engage in promoting peace, understanding and solidarity among diverse faith and philosophical communities.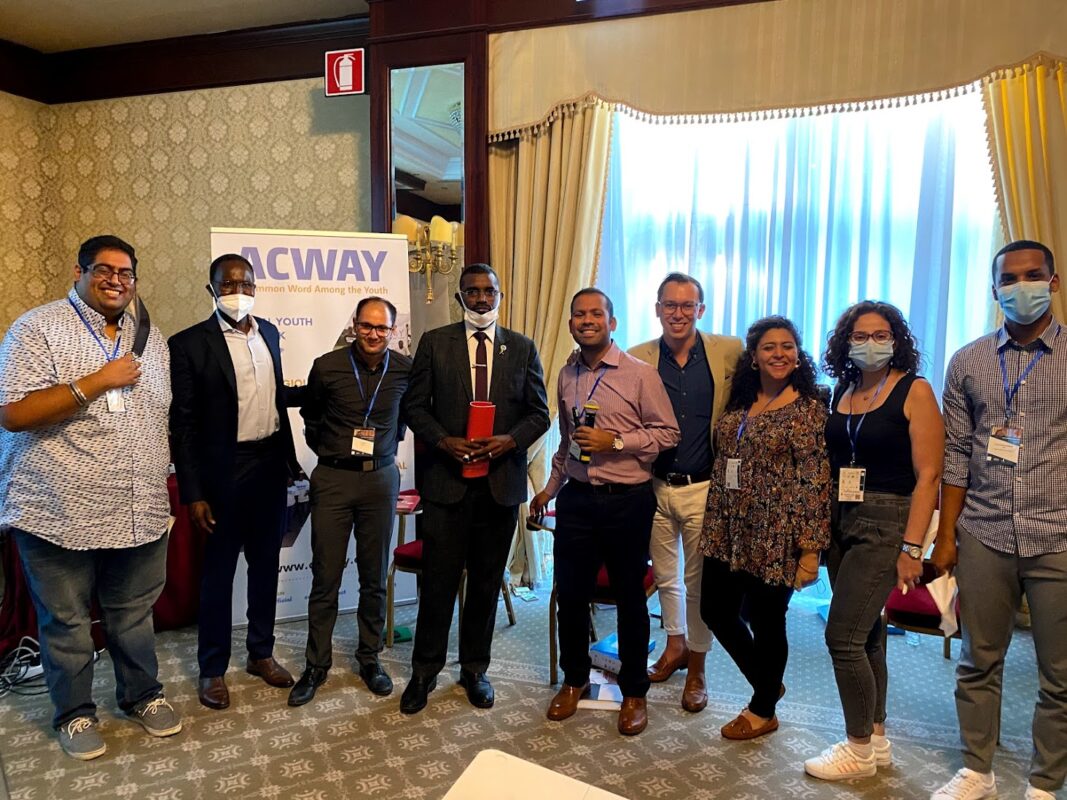 Youth participant and representative of Network Member Muslim Youth Forum of Finland (NMF), Ahmed Abdirahman Said described the Forum as, "… an excellent opportunity to see what interfaith work is and a possibility to expand our operations in interfaith activities as well." Click here to read Ahmed's full reflections on the G20 Interfaith Forum.
As part of the Youth Forum, the Network hosted a networking session to provide the G20 Interfaith youth an opportunity to connect and network with leadership and participants of the G20 Interfaith Forum. The space for dialogue helped to prepare the youth to engage effectively and strategically within the G20 Interfaith Forum framework and beyond. The session included representatives from the Ministry of Religious Affairs Sudan, and Network Members: , the Bahai International Community, Baraza, Tangaza University and World Council of Churches, to name a few.
Led by the Network's Senior Specialist on Inclusive Peace, the Network also hosted a skills-building session on e-advocacy.  As the world has shifted a great deal of dialogue and engagement on virtual platforms, e-advocacy is the process of instrumentalizing the advocacy process online, or in other words, online organizing. After learning about key components to crafting SMART e-advocacy goals, developing a primary audience, and crafting effective and impactful messaging, youth participants had the opportunity to record their own messages. These messages were then amplified by Network members via social media during the G20 Interfaith Forum to help bolster their presence and e-advocacy goals.
The Youth Forum concluded with remarks from H.E Dr. Mohamed Said Al-Mamari, Under Secretary of the Ministry of Endowment and Religious Affairs of the Sultanate of Oman on the importance of youth inclusion in peacebuilding and how the Sultan of Oman has increased efforts related to youth engagement.
Network ED Calls for Increased Youth Inclusion in Peacebuilding
The G20 Interfaith Forum immediately succeeded the conclusion of the G20 Youth Interfaith Forum. Under the theme, "A Time To Heal," the G20 Interfaith Forum builds on the vital roles that religious institutions and beliefs play in world affairs, reflecting their rich diversity of institutions, ideas, and values. These include interfaith and intercultural organizations, religious leaders, scholars, development and humanitarian entities, and business and civil society actors.
Network Executive Director, Dr. Mohamed Elsanousi, offered remarks during the thematic session, "Healing Conflict: the Unheard Call for Global Ceasefire." During his intervention, Dr. Elsanousi emphasized that,
"Global peace will not and cannot be successful without the inclusion and meaningful participation of youth.  Youth are the backbone to create peaceful societies and must be included from the onset of any peacebuilding processes."
He called on the participants at the G20 Interfaith Forum to reflect on their programming and engagement with youth.
" I know we all recognize the importance of youth inclusion, but I want you take a moment to really reflect on your programming and engagement with youth," Dr. Elsanousi stated.  " Youth are sitting here, at the G20 Interfaith Forum eager to learn and raise their voices on issues directly affecting them and their communities.

So I want to ask you – have you spoken with a youth representative during this Forum? Have you actively listened to their issue or cause? Have you internalized and committed to supporting their efforts?

If you answered no to any of the following questions, there is still time left at Forum to engage with youth in attendance."
Youth are ready, able and willing to support and lead in peacebuilding efforts and institutions and organizations have a responsibility to meaningfully include youth in all programming.
Looking Forward
Working groups for each of the thematic focuses of the G20 Interfaith Forum provided policy briefs as guidance and recommendations for the upcoming G20 meeting. For further reading, please see here.
The 2022 G20 Interfaith Forum will be held in Indonesia. The Network will continue to support the G20 Youth Interfaith Forum and looks forward to working with Network Members to bolster the youth's participation and leadership more.  Click here to view the transition to Indonesia 2022.