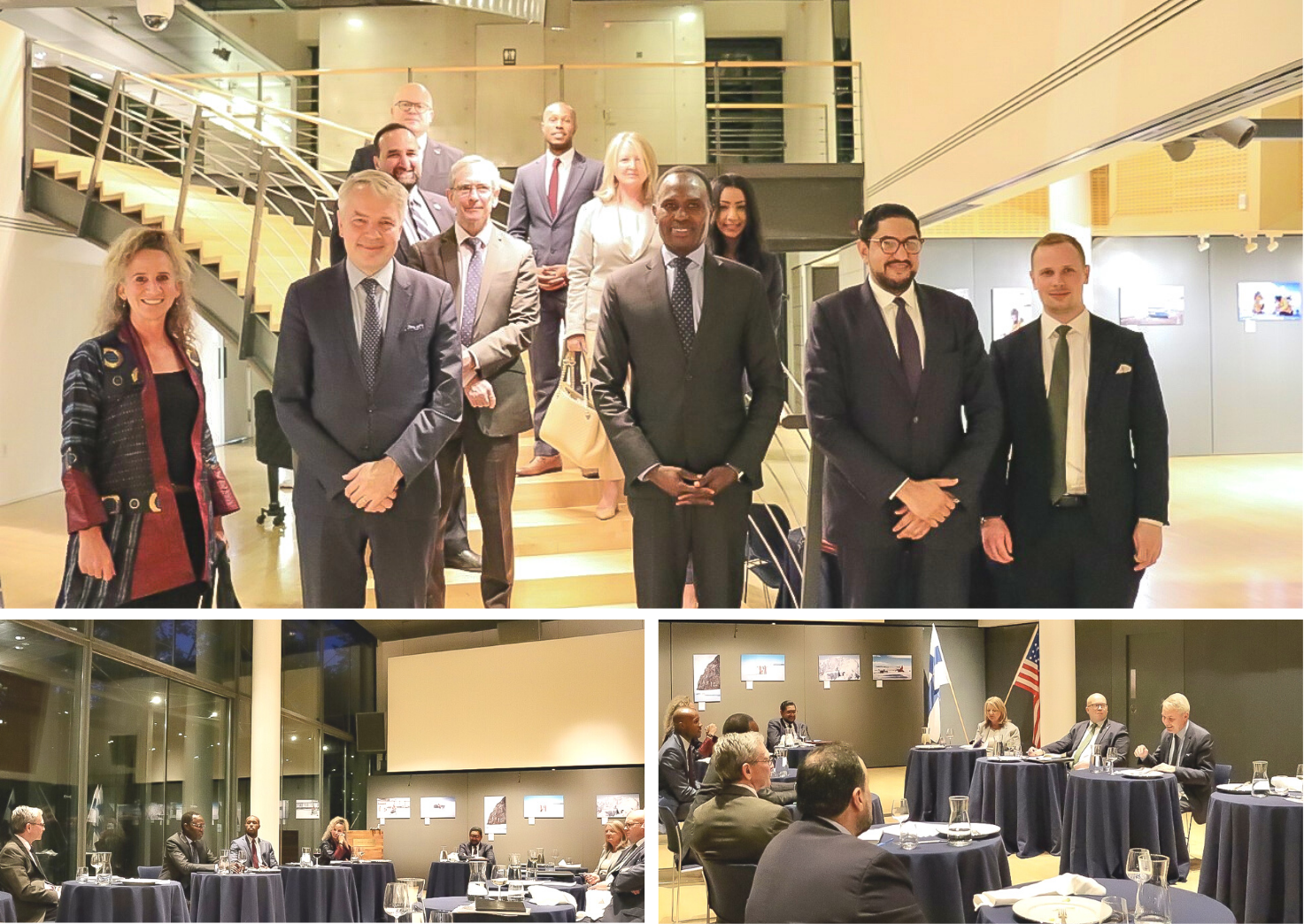 Volatile security conditions, climbing humanitarian needs, the devastating covid-19 pandemic, and intercommunal tensions driven by climate change are just some of the complex issues facing countries across the Sahel region. These recent developments further emphasize the important role of civil society actors in bringing peace and stability to the region.
On 24 September 2021, a consultation on the situation in the Sahel and the Horn of Africa with the Minister for Foreign Affairs, Mr. Pekka Haavisto, was co-organized by the Finnish Embassy and the Network for Religious and Traditional Peacemakers.  Nine experts on the Sahel and/or the Horn of Africa gathered at the Finnish Embassy in Washington, D.C. to provide concrete recommendations on potential areas of engagement for the Ministry to support peacebuilding and stability in the region.
Participants emphasized the importance of identifying and mitigating the key factors allowing militants and terrorist groups to gain strength, such as investigating and addressing the flow of arms into the region, preventing conflict caused by climate change, identifying the root causes of vulnerability that influence or force people to support or join Jihadist groups, and putting a stop to the misinformation and hate speech fueling violence across the region.
To do so, participants uplifted the importance of partnering with local actors, particularly religious and traditional leaders given their unique connections to local communities and the cultural importance of religion in the region, particularly in Mali and Burkina Faso. Further, while extremist groups employ religious narratives to strengthen their agendas and fuel further violence, we must call upon religious and traditional leaders to counter these narratives.
Addressing these issues will require inclusivity, dialogue, and trust building. To achieve sustainable peace in the region, women and youth must be involved in peacebuilding efforts. We must recognize that the legitimacy of peace processes are only as strong as the trust and inclusion they are founded upon.