In every country, gender-based violence is a tragic reality. This violence is frequently hidden, and victims are often silent, fearing stigma and further violence. We all have a responsibility to speak out against violence, to ensure that women and men, boys and girls, are safe from rape and violence in homes, schools, work, streets – in all places in our societies.  In supporting these efforts, Network Executive Director, Dr. Mohamed Elsanousi, and Network Senior Specialist on Inclusive Peace, Jessica Roland, have become Thursdays in Black Ambassadors.
Thursdays in Black ambassadors play a vital role in increasing the impact of our collective call for a world without rape and violence. Ambassadors are leaders in their community, committed to being visible and outspoken in the Thursdays in Black movement. By standing together from many sectors and many countries, Thursdays in Black ambassadors are conveying a sense of solidarity against violence and injustice.
"In the new United Nations Women report launched just this month, summary data from 13 countries shows that almost one in two women reported that they, or a woman they know, has experienced a form of violence since the COVID-19 pandemic," notes Elsanousi.  With this alarming increase in such violence,  faith actors and faith institutions have a critical role to play in being on the frontlines of addressing this issue.

"Faith leaders are often one of the first points of contact for victims of gender-based violence because they are trusted members in their community," he said.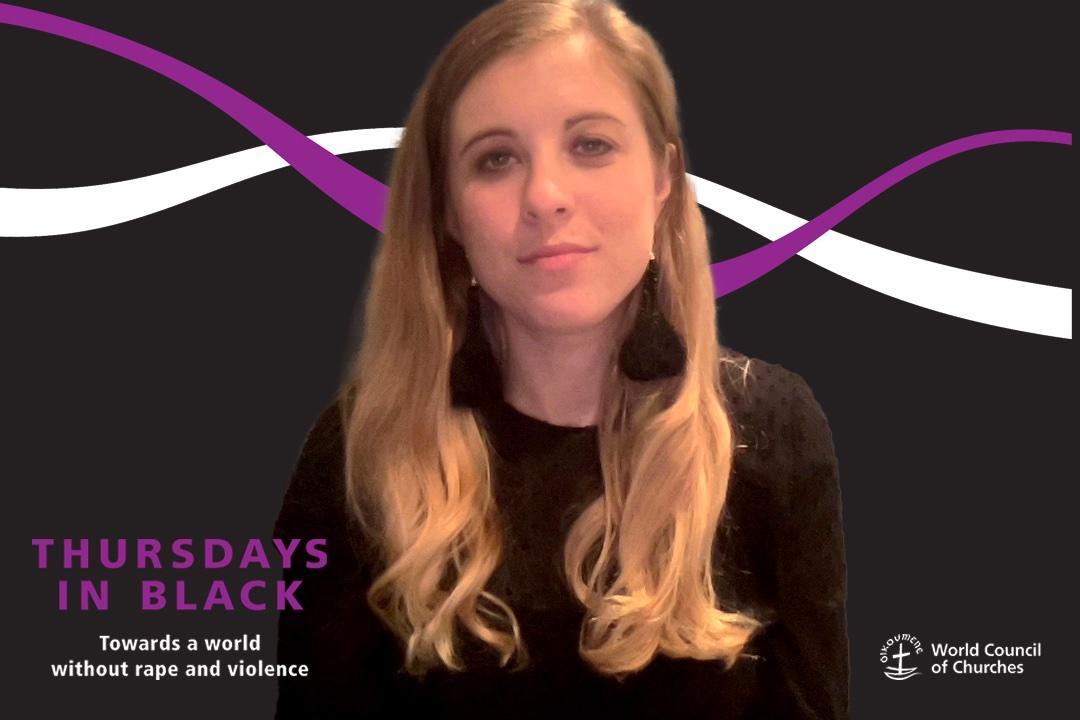 As noted by Thursdays in Black Ambassador, Jessica Roland, the Network recognizes the barriers that gender-based violence plays at the individual, institutional, and socio-cultural levels and works to ensure that these types of barriers are addressed through advancing inclusivity in all that we do. To ensure inclusive leadership and participation in peace processes, this means improving the participation, representation, and decision-making in society, particularly for those who are disadvantaged or marginalized.
"I am proud to be an ambassador for the Thursdays in Black campaign towards ending gender-based violence", stated Roland. "As a survivor myself, I know how important it is to be heard and to be seen. It is my honor to join this global movement, and I encourage others to do their part in addressing this global problem."
3 Recommendations for religious and traditional leaders to address gender-based violence within their communities
Network Senior Specialist on Inclusive Peace, Jessica Roland, shared three recommendations for religious and traditional leaders who are looking to address gender-based violence within their communities:
First, faith and traditional leaders should publicly speak out against gender-based violence and raise awareness of this issue within their houses of worship. This includes addressing misinterpretations of scripture, religious beliefs or practices.
Second, faith and traditional leaders should know the resources available in their communities. This includes local domestic violence agencies. They should also seek training on how to use a trauma-informed approach to ensure that they do no further harm to survivors of abuse.
And finally, faith and traditional leaders should support survivors who speak up. Believe them when they come to you.
---
Click here to learn more about Thursdays in Black or to get involved.